Todos os jogos grátis da PS5 e PS4
Lista com os títulos free-to-play das consolas.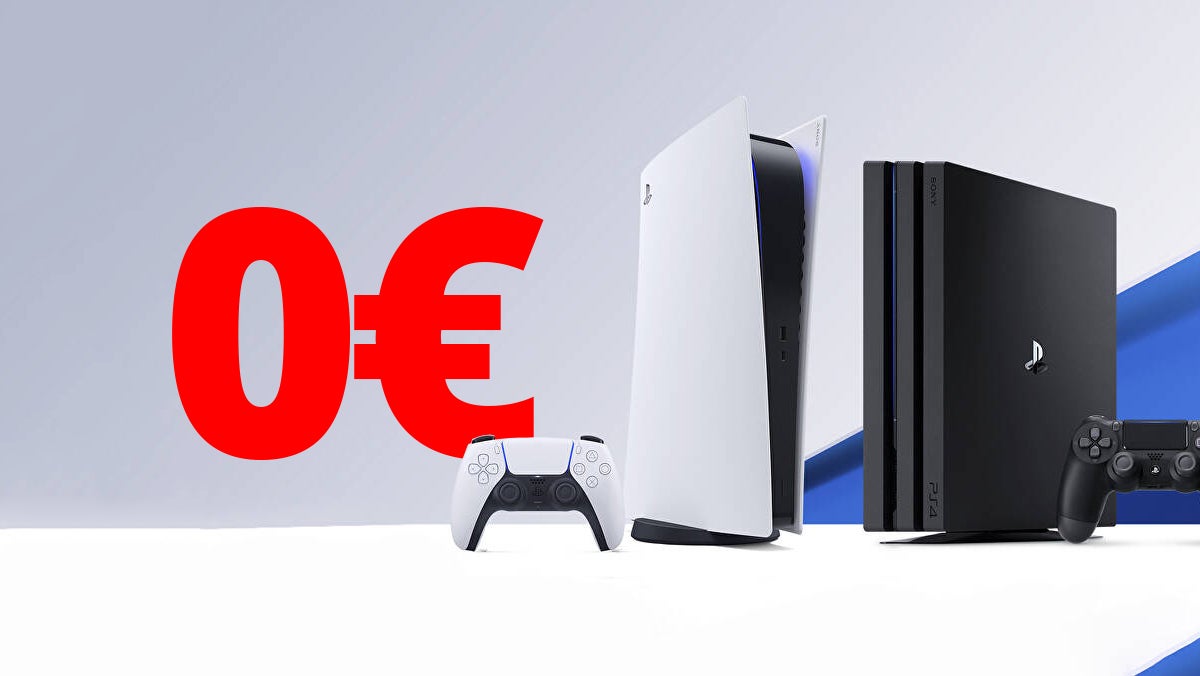 O mundo gaming mudou muito nos últimos tempos: quem diria, há 20 anos, que não precisarias de gastar um único cêntimo em videojogos para aproveitares a tua consola?
Hoje em dia, todas as consolas possuem uma imensidão de jogos free-to-play que qualquer jogador pode desfrutar; existem títulos de todos os géneros, formas e feitios e é provável que conheças a maior parte deles, tendo em conta que falamos de alguns dos maiores jogos da atualidade.
Já a seguir, podes então ver uma lista onde juntámos os jogos grátis disponíveis na PS5 e PS4, para que possas continuar a usufruir da tua consola sem causares danos à tua carteira.
Não te esqueças de consultar os nossos outros artigo:
Todos os jogos grátis da PS5 e PS4
Já a seguir, podes então ver uma lista com os jogos free-to-play da PS5 e PS4. Vale a pena recordar que, apesar destes jogos serem tecnicamente grátis, eles possuem certamente microtransições e outro tipo de compras in-game (a sua fonte de lucro!).
Esta lista foi retirada do site oficial da PlayStation Store. Caso procures um jogo específico, aconselhamos-te a usar Control + F.
Fortnite
Rocket League®
Apex Legends
Brawlhalla
Share Factory Studio
The Sims™ 4
MultiVersus
Vampire: The Masquerade - Bloodhunt
Destiny 2
Rec Room
DRAGON BALL XENOVERSE 2 Lite
eFootball™ 2023
ASTRO's PLAYROOM
3on3 FreeStyle
Sky: Children of the Light
Rumbleverse
Rogue Company
War Thunder
Overwatch® 2
Yu-Gi-Oh! MASTER DUEL
DC Universe™ Online
SMITE
Splitgate
Enlisted
Mega Zombie
Warface
Vigor
Warframe®
Trove
World of Warships: Legends
GUNDAM EVOLUTION
SUPER ANIMAL ROYALE
Starlit KART Racing
Realm Royale Reforged
AdVenture Capitalist
Dauntless
Paladins
Roller Champions™
PSO2 NEW GENESIS
Neverwinter
FISHING PLANET
Frozen Free Fall: Snowball Fight
Don't Bite Me Bro!
Prominence Poker
H1Z1: Battle Royale
Fallout Shelter
CRSED
Blacklight: Retribution
PlanetSide 2
World of Tanks
DEAD OR ALIVE 5 Last Round: Core Fighters
Call Of Duty®: Infinite Warfare Jackal Assault VR Experience
Spellbreak
CUTIES HACKED: Oh no someone stole my photos!
Clicker Heroes
Capcom Arcade Stadium
The Four Kings Casino and Slots
Path of Exile
Capcom Arcade 2nd Stadium
Hustle Kings™ Free to Play
Star Trek Online
Hatsune Miku: Project DIVA Future Tone
GUNS UP!™
LET IT DIE
Skyforge
Opus Castle
Dungeons Defenders II
Live Or Die
Starlit Adventures
Darwin Project
TERA
Pinball FX3
Island Saver
WORLD OF WARSHIPS: LEGENDS
Big City Stories
CARAVAN STORIES
Stern Pinball Arcade
KID A MNESIA EXHIBITION
Enlisted
Air Force Special Ops: Nightfall
Crossout
Switchblade
CRSED
Dreadnought
Ghostwire: Tokyo - Prelude
Fantasy Strike
HIQ ACE Unlimited
Kitten Squad
Armored Warfare
Auto Chess
Paraiso Island
Atom Universe
Gems of War
Mortal Blitz : Combat Arena
HAWKEN
Pinball Arcade
Spacelords
Battle Ages
APB Reloaded
YOU ARE BEING FOLLOWED
DEAD OR ALIVE 6: Core Fighters
KINGDOM HEARTS VR Experience
Battle Islands
RPG Maker MV Player
WatchVR
A KING'S TALE: FINAL FANTASY XV
Nebula Realms
VirZOOM Arcade
Battle Islands: Commanders
Minefield
Idle Champions of the Forgotten Realms
Pirate Flight (VR)
Gary the Gull
Hatsune Miku: VR Future Live
Onigiri
Gardenia: Prologue
XPOSED RELOADED
DISSIDIA® FINAL FANTASY® NT Edição Grátis
Century: Age of Ashes
King's Quest - Chapter 1: A Knight to Remember
HEX: Card Clash
Magic Knight Grand Charion
3M SPAIN FOUNDATION - STEM+VR
Pox Nora
Toukiden 2 Free Alliances Version
DYNASTY WARRIORS 8 Empires Free Alliances Version
DEATHVERSE: LET IT DIE
9 Clues 2: The Ward
Crime Secrets: Crimson Lily
We Happy Few: Uncle Jack Live VR
9 Clues: The Secret of Serpent Creek
Family Mysteries 3: Criminal Mindset
War Theatre: Blood of Winter
Lost Grimoires 3: The Forgotten Well
Endless Fables: Shadow Within
Bleach: Brave Souls Anime Game
Bunny Raiders
Demon Hunter: Riddles of Light
Dreams Early Access Bundle
Eternal Kingdom Battle Peak
Fall Guys
Fishing Planet 2.0: Starter Bundle
Genshin Impact
Knockout City™
Love Live! School Idol Festival ~after school ACTIVITY~ Wai-Wai!Home Meeting!!
MOBILE SUIT GUNDAM BATTLE OPERATION 2
NARUTO TO BORUTO: SHINOBI STRIKER LITE
PUBG: BATTLEGROUNDS
The Playroom VR
Zaccaria Pinball
Pirates: Treasure Hunters
Nota: Esta é uma lista em progresso. Iremos atualizá-la ao longo dos próximos dias.
Qual o free-to-play da PS5/PS4 que mais jogas?