Atualização PlayStation Store Portugal - 16 novembro
Demo LBP 2 e diversos jogos em desconto.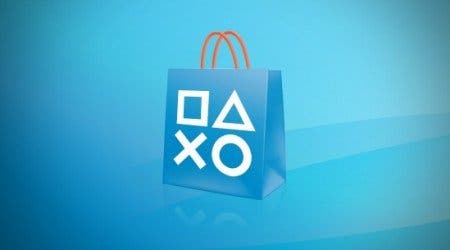 Chega quarta-feira e aqui estamos nós para fazer com que todos gastem dinheiro.
A PlayStation Store já foi atualizada e em baixo poderão ver todos os conteúdos disponíveis.
De realçar o lançamento via download digital de Call of Duty: Black Ops, pelo preço de 59,99€, e se tiverem uma subscrição Plus ainda fica 20% mais barato.
Apesar de Modern Warfare 3 ser o rei da festa atualmente, Black Ops é uma excelente alternativa para quem quiser uma campanha mais negra e mergulhada no passado.
Esta semana alguns jogos entram em descontos temporários, onde destaco o fantástico Lara Croft Guardian of Light, que está agora ao preço de 6,49€ e do Beyond Good & Evil HD, que está ao preço de 4,99€.
Se não quiserem gastar um tostão, têm a chegada da demo de LittleBigPlanet 2 para a PlayStation 3.
Saltem para o PlayStation Blogue para mais informações.
Fiquem com todos os conteúdos:
PS3 trial e desbloqueiem para comprar (até 30 de novembro)
Rochard (Era €9.99 - Agora €7.99)
Sideway New York (Era €9.99 - Agora €7.99)
Lara Croft Guardian of Light (Era €12.99 - Agora €6.49)
Hoard (Era €9.99 - Agora €4.99)
BloodRayne: Betrayal (Era €12.99 - Agora €9.99)
Outland (Era €9.99 - Agora €4.99)
Might and Magic Clash of Heroes (Era €14.99 - Agora €7.99)
Beyond Good & Evil HD (Era €9.99 - Agora €4.99)
Rocket Knight (Era €12.99 - €6.49)
PS3 - jogos completo
Call of Duty: Black Ops (€59.99) - 18GB
Call Of Juarez : Bound In Blood (HDD) (€20.99) - 3757MB
Hasbro Family Game Night 3 (€29.99) - 1264MB
Toki Tori trial and unlock (€7.99) - 6KB (?!)
PS3 demos
Cars 2 - 221MB
Start The Party! Save The World - 438MB
Move Fitness - 908MB
LittleBigPlanet 2 - 2527MB
PS3 DLC
Ace Combat Assault Horizon: Compatibility Pack 3 (Gratuito), Su-35 'Tekken' Skin Set (€3.59)
Cars 2: Boost (€0.99), Wingo (€0.99), SnotRod (€0.99), DJ (€0.99), Ramone (€0.99), Flo (€0.99), Sherriff (€0.99), Chick Hicks (€0.99)
Dancestar Party - Mix 3 (€6.99)
Disney Universe: Villians Costume Pack Bundle (€2.99)
Eyepet - Lucky Dip Sports 1 (Gratuito)
LittleBigPlanet 2 - Assasins Creed Revalations Costume (€1.99)
Need For Speed: The Run: Online Pass (€9.99), Super Car Pack (€4.99), Time Saver (€9.99)
Sniper Ghost Warrior - One Shot One Kill (€4.99)
Street Fighter 3 3rd Strike: Online Edition: Music Pack 1 (€1.99), Music Pack 2 (€1.99), Match Pack 2 (€3.99)
Tour De France 2011 - Power Up (€3.99)
Uncharted 3: Drake's Deception: Multiplayer Accessory Pack (€1.49)
WWE 12: Fan Axxess (€8.99), Online Axxess (€7.99)
PSP demos
Crystal Mines
Geronimo Stilton
PS3/PSP minis
Rumble Trucks (€2.99) - 25MB
Where Is My Heart? (€4.99) - 56MB
Mena Speed (€2.99) - 25MB
Descontos PlayStation Plus
Call of Duty: Black Ops - 20%
Toki Tori - 25%
PSP game bundles
Disney Pixar PSP Double Pack - Cars e Toy Story 3 (€14.99) - 401MB
Pirates Of The Carribean PSP Essentials Bundle - Dead Man's Chest and At World's End (€14.99) - 1403MB
Rock Band Network
Downhill - Rishloo (€0.79)
Flight Of The Bumblebee (Rimsky-Korsakov - Thomas Walker (€0.79)
Heaven's Calling - Black Veil Brides (€1.49)
Hey - Honest Bob and the Factory-to-Dealer Incentives (€0.79)
Hitman Blues - The Blue News (€0.79)
Rock Band 3
Stevie Wonder Pack 01 (€6.59)